A dedicated team at your service
Driven by a team passionate about community engagement, Sently's mission is to make the power of conversational technologies accessible to its customers, thanks to a simple and intuitive tool.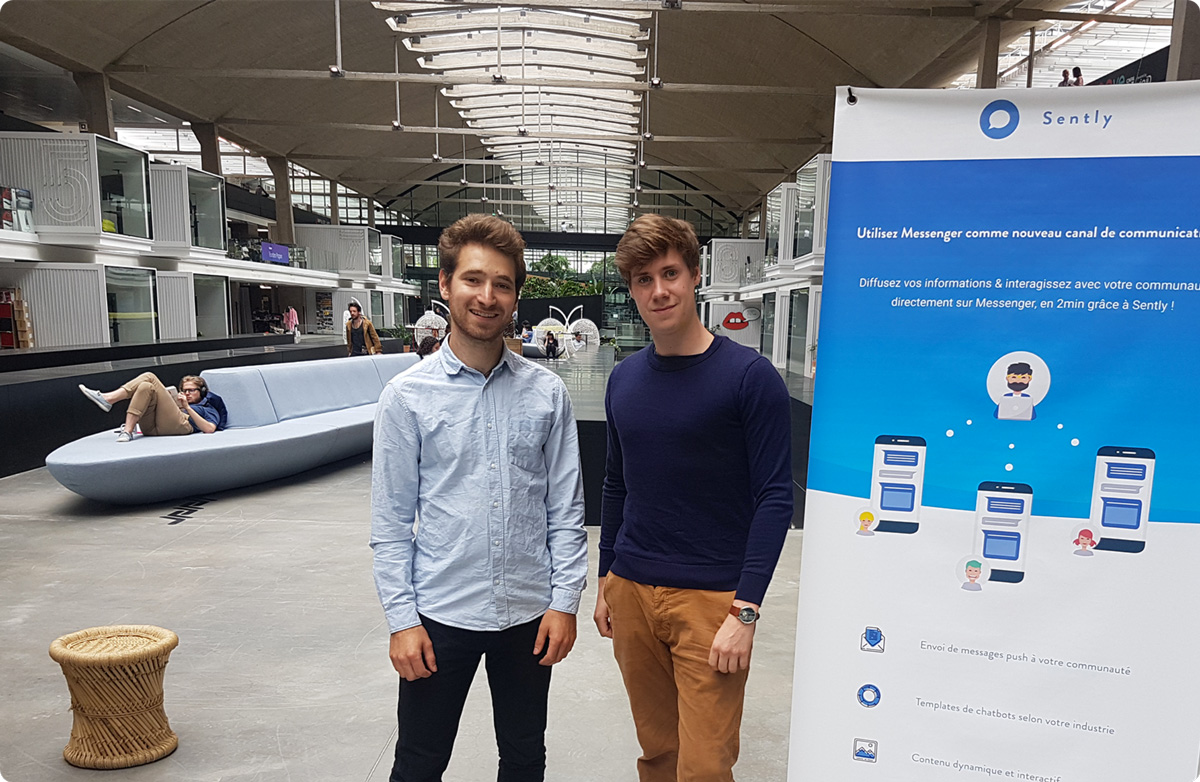 Our history
Sently is a start-up created by two long-time friends. Always passionate about the tech ecosystem, Geoffroy (CEO | on the right) and Florent (CTO | on the left), the two founding partners met during a skydiving course of a student association.

Supported by the Paris Dauphine incubator, the Schoolab, BPI France and the Ile-de-France Region, Sently is now accelerated within the TF1 Média Lab, the start-up accelerator of the eponymous group.